Community Cleaning for a Better Future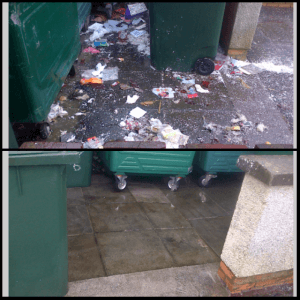 Powerful cleaning services are what you're treated to here at SCS Cleaning Services. The aesthetic appearance of any exterior environments makes an impression on those visiting. A graffiti-laden, rubbish-strewn, and generally unhygienic environment makes for a highly undesirable area; a clean, tidy and well-maintained environment promotes well-being and happiness.
SCS Cleaning has provided comprehensive power washing services across Edinburgh for over fourteen years. Removing tough and stubborn stains, from loose paint and mould to grime and dirt is easily achieved with our powerful washer.
Indeed, almost surface or environment can be cleaned by our power washer. From paths and driveways to bus shelters, phone boxes, walls and storefronts, we can transform a wealth of environments as these images demonstrate.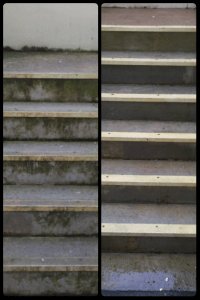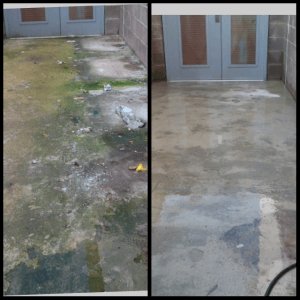 Graffiti Removal
Graffiti-laden brickwork is an eyesore. Any exterior environment will be negatively impacted by the unnecessary presence of the paint.
We provide dedicated graffiti removal services to customers across Edinburgh. Once reported to us, we make removing the graffiti a high priority, and will have diligent cleaners on site as soon as possible. Once reported, we aim to have all graffiti removed within 24 HOURS.
Bin Cleaning
Our commitment to providing the very best community cleaning extends to providing leading refuse bin cleaning in Edinburgh. Using a high pressure washing and steam cleaning system we will comprehensively clean and disinfect all refuse standing areas and cupboards. This commitment to refuse bin cleaning extends to residential customers too.
We are a CHAS accredited contractor and a member of the British Safety Council. With a solid reputation, we will exceed your expectations.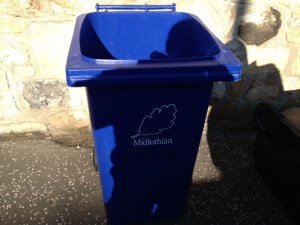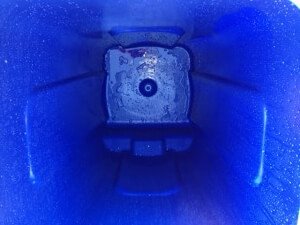 If you'd like to find out any more information about any of our community cleaning services, or to receive a FREE quotation, contact us today on: 01875 820 080.