Clean and Clear Solar Panels allow for Consistent Energy Output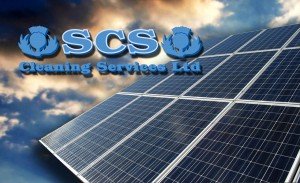 Solar panels have become increasingly prominent across the UK in years of late. According to the Energy Saving Trust, photovoltaic's (PV) afford home and business owners the opportunity to significantly reduce their carbon footprint whist generating a free energy source all year round.
With a 30 year lifespan, the return on any investment in solar panels is vast and immediate. They offer superlative energy solutions from the instant they are installed. There should be little reason to question their popularity. However, to enjoy continual savings such solar panels they should be well-maintained. For this reason cleaning solar panels regularly is essential.
Solar Panel Cleaning
If you've noticed that your solar panels are suffering with dirt and debris and are concerned over their performance, we can help. This issue is one that may be more noticeable at certain times of the year, however to maintain optimal efficiency routinely cleaning solar panels is paramount.
We offer a solar panel cleaning service to both domestic and commercial customers across Edinburgh. It's believed that regular cleaning of your solar panels can increase solar efficiency by up to 30%. Why delay, you could be losing money. Get your solar panels cleaned today.
Our Experience
We have developed an environmentally-friendly solar panel cleaning process that guarantees results. Our pure water reach and wash cleaning system comprehensively covers the whole solar panel. We can remove the following:
Common outdoor dirt and debris
Bird excrement
Accumulated sea salt crystals
To find out more about how we are able to offer the finest solar panel cleaning in Edinburgh, or to discuss any requirements that you may have, call us today on: 01875 820 080.